Glendale Appliance Masters
Who we are?
At Glendale Appliance Repair we provide quality appliance repair for commercial and residential customers. We have been in the field for over two decades and have fixed all appliances: from the high-tech solutions to the good-old units from the 80s and 90s. Our team of certified technicians strives to guarantee incomparable experience for every customer and every need. Over the years we have gained a lot of hands-on experience and sufficient knowledge about all tricks of the appliance repair business. When you need quality and promptness, we can deliver such appliance repair in Glendale AZ at every day of the year and time of the day. Every technician of ours is trained in all possible appliance repairs: from the basic Freon replacement in a cooler or refrigerator to the major replacement of parts in ovens, washing machines, and dryers. Whatever you need, we are ready to deliver. Reliability, affordability, and knowledge are our defining qualities at Glendale Appliance Repair.
Appliance Service in Glendale
We offer you an excellent and reliable appliance service that encourages you to subscribe us. We have appliance master technicians that give you an exceptional performance to your concerns. We will guide you with our best and all of our technicians are extremely skillful and licensed. We give all of your needs and is able to arrive immediately after you communicate us or within a simple call.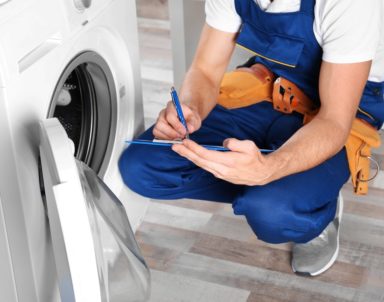 Washing Repair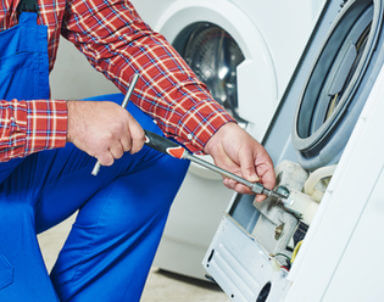 Dryer Repair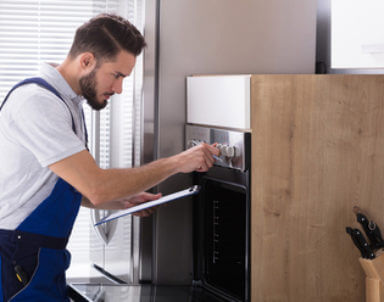 Stove & Oven Repair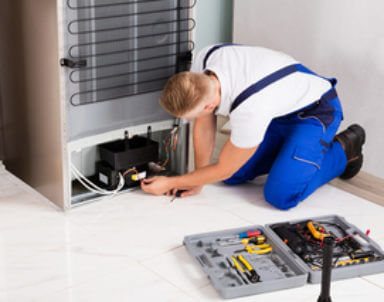 Refrigerator Repair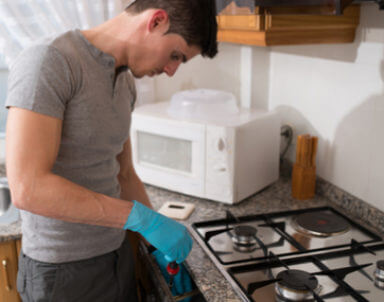 Range Repair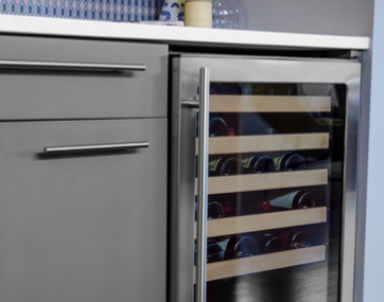 Wine Cooler Repair
How we are?
PROFESSIONAL

From the receptionist to the technician in your home or office: we keep calm and do our job. Expert eye and magical hands will repair any broken piece of appliance in no time.

Have any questions? Ask and we will be happy to answer them all!

CARING

Every appliance repair need is stress for every customer. We know it! So whether it is Christmas Eve and your freezer stops freezing or it is the 4th of July and your wine cooler is down, we are ready to help. Any time, any day – always!

SATISFYING

We never leave the premises until you are satisfied with the job. Complete repairs or diagnostic tests are the same for us! When you call us you get a 100% satisfaction guarantee with parts, service, and the result.

AFFORDABLE

Free diagnostics at all times you cooperate with us!

Should the cost of repairs seem unaffordable for you, contact our customer care department and negotiate your payment plan or maybe even a discount!

RELIABLE

At Glendale Appliance Repair, we always take pride in our service. So when you hire us, you always receive the manufacturer's warranty for all the used parts and also a 3-months warranty for our labor.
What we do?
Appliance repair near me is what people look for because a local team for appliance repair in Glendale AZ can better understand the specificity of the problem and hence find a more effective fix for the issue. We are a team of local experts (trained and operating here) so we know all the perks and downsides of Glendale. With us you can get repairs for:
Refrigerators, freezers, and coolers
Dishwashers
Ovens, microwaves, ranges, and cooktops
Washing machines and dryers
AC units
Whatever you need, we can deliver! Call Glendale Appliance Repair today and get it all behind by tomorrow!
Had a great experience with Glendale appliance, they helped fixed my dryer. They were very helpful and knew what they were doing. I would recommend this place to anyone.
Jason was super friendly and fixed my appliance in a timely matter. Definitely recommend to anyone looking for quality service and Convenience.
They were so awesome! They did a great job fixing my fridge and even checked out my over for a great price! HIGHLY RECCOMENDED
Allow our specialists to manage and handle your needs. We will help you to improve your system and offers affordable rates.
Communicate us through this email